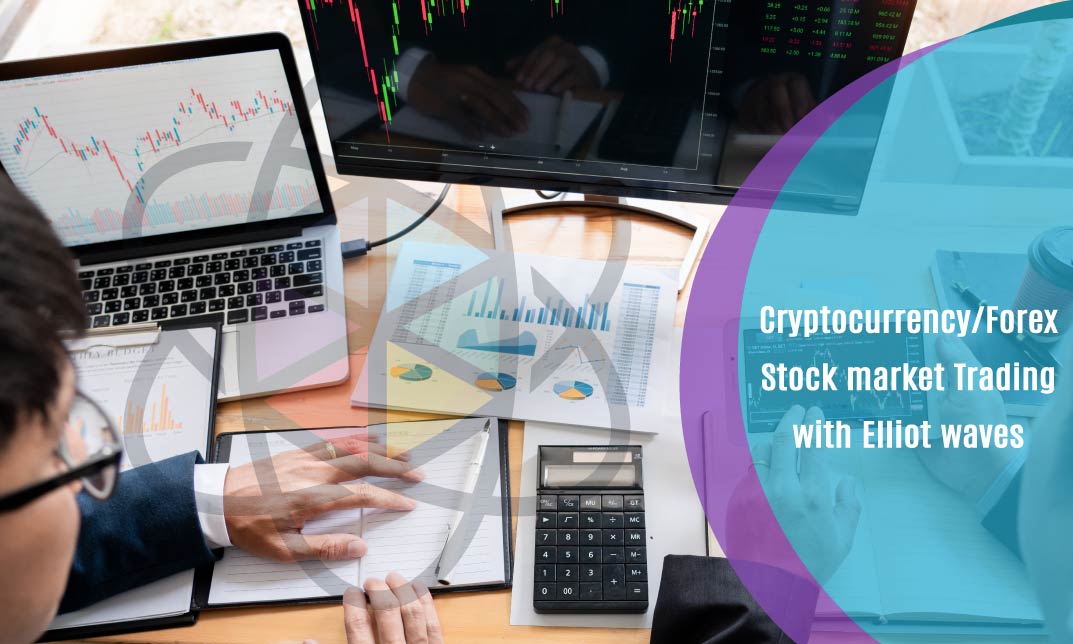 Cryptocurrency/Forex/Stock Market Trading with Elliot waves
Cryptocurrency/Forex/Stock Market Trading with Elliot waves
Trade with Elliot waves and Fibonacci tools in 2021. Trade Forex, Stock market, Bitcoin and other cryptocurrencies.
You will learn the theoretical part: the 2 types of waves (impulsive and corrective), how to identify waves within waves, all types of corrective patterns, ABCDE triangles, double/triple tops and bottoms in Elliot wave`s perspective, the rule of Alternation, rules for a valid Elliot wave structure, and leading 1st wave and ending 5th wave diagonals. Learn how to trade, the practical part: how to trade 3rd waves and C waves, how to trade 5th waves and A waves, how to set targets, how to use Fibonacci retracement tool and extension tool, and how to incorporate RSI and MACD. This course is for beginners but you should have at least a basic understanding of trading with technical analysis.
The course is delivered through our online learning platform, accessible through any internet-connected device. There are no formal deadlines or teaching schedules, meaning you are free to study the course at your own pace.
You are taught through a combination of
Video lessons

Online study materials
Will I receive a certificate of completion?
Upon successful completion, you will qualify for the UK and internationally-recognised CPD accredited certification. You can choose to make your achievement formal by obtaining your PDF Certificate at the cost of £9 and Hard Copy Certificate for £15.
It doesn't matter if you are an aspiring professional or absolute beginner; this course will enhance your expertise and boost your CV with critical skills and an accredited certification attesting to your knowledge.
The Cryptocurrency/Forex/Stock Market Trading with Elliot waves is fully available to anyone, and no previous qualifications are needed to enrol. All One Education needs to know is that you are eager to learn and are over 16.
Course Curriculum
Section 01: Introduction
Deep Learning

00:16:00

Section 02: Risk Management
Introduction to Risk Management

00:02:00

What a Risk Management?

00:03:00

Why Risk Management is So Important

00:18:00

Why You Have to Manage Your Risk

00:18:00

My Risk Management System

00:12:00

You Can't Progress in Something That You Don't Measure

00:09:00

Section 03: Main section
The 2 Types of Waves (Impulsive and Corrective)

00:06:00

Part 2 – The 2 Types Of Waves (Impulsive and Corrective)

00:04:00

Rules for a Valid Elliot Wave Structure

00:09:00

How to Mark Elliot Waves Properly

00:03:00

The Rule of Alternation

00:05:00

All Types of Corrective Patterns

00:21:00

Double and Triple Combos Corrective Patterns

00:07:00

ABCDE Triangles

00:07:00

Part 2 – ABCDE Triangles

00:07:00

Double/Triple Tops and Bottoms in Elliot Wave`S Perspective

00:05:00

3rd Waves versus C Waves

00:07:00

Leading 1st Wave and Ending 5th Wave Diagonals

00:14:00

How to Use Fibonacci Retracement Tool

00:09:00

Part 2 – How to Use Fibonacci Retracement Tool

00:03:00

How to Use Fibonacci Extension Tool

00:10:00

Elliot Waves Are On All Timeframes

00:35:00

How to Trade With Elliot Waves

00:15:00

How to Trade a Waves

00:09:00

Longterm Elliot Wave Analysis on Bitcoin

00:25:00

Section 04: Bonus
How to Know When to Take Profits

00:35:00

Hull Moving Average

00:06:00

7 Habits Belief of Successful Traders

00:17:00

Momentum Play with Multiple Timeframes

00:20:00