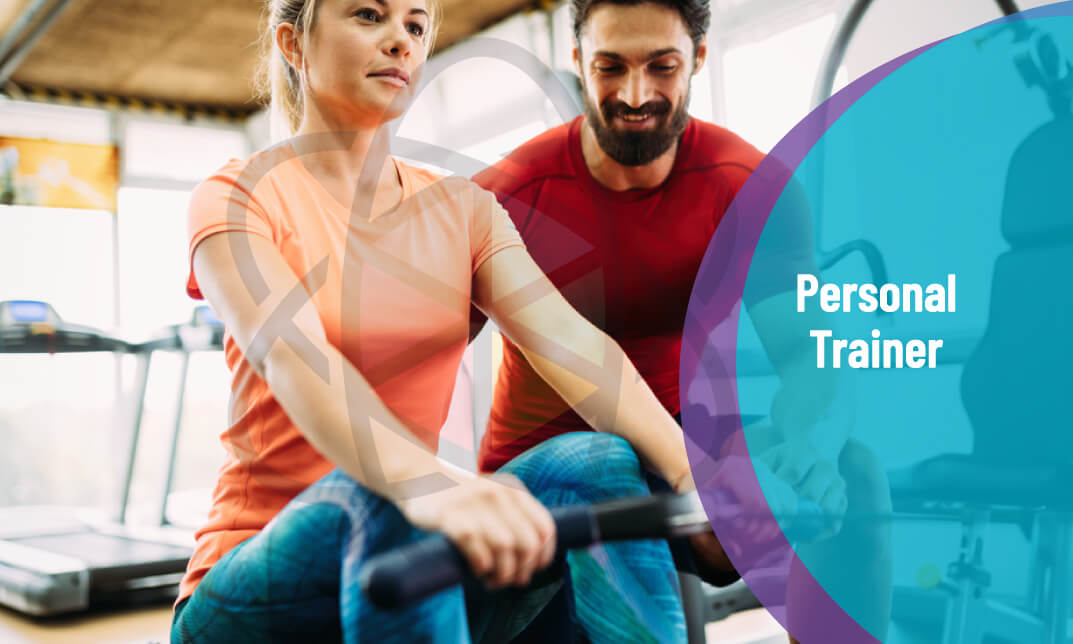 Personal Trainer / Fitness Instructor Training Course
Personal Trainer / Fitness Instructor Training Course
Course Overview 
Have you got what it takes to become a personal trainer/fitness instructor, motivating clients to reach their goals? Are you looking for ways to lose weight, bulk up your physique or enhance your gym workouts? If you're passionate about fitness or are looking to start a personal fitness journey, then this course is perfect for you. 
In the Personal Trainer / Fitness Instructor Training Course, you will learn the science behind weight loss and muscle gain, with tips on bodybuilding, calorie intake, supplements, injury prevention meal planning, and much more. It covers the essentials of health and nutrition, as well as the fundamentals of running your own personal fitness business.
Becoming a personal trainer takes dedication and great communication skills, as well as excellent knowledge of exercise and nutrition. In this course, you will learn how to conduct a client assessment and set realistic goals for your clients, based on their physical abilities. You will also learn how to create healthy post-workout meals rich in good fats, healthy carbs and proteins.
Learning Outcomes:
Gain the skills to become a qualified Personal Trainer or Fitness Instructor

Understand how to work with different types of clients and train them through their fitness journey

Deepen your knowledge of the muscular system and the different muscle groups

Learn how to conduct a client assessment and set realistic goals for your clients

Understand the science behind weight loss, nutrition and healthy eating

Design effective workout routines for clients of different physical abilities

Learn how to create a bodybuilding diet and the ideal calorie intake for bodybuilders

Create healthy post-workout meals that incorporate good fats, carbs and proteins

Deepen your knowledge of supplements, how to take them and their main benefits

Know how to avoid exercise injuries and create a post-workout recovery routine
Who is This Course for?
This course applies to the following:
Individuals who want to improve their gym/home workout routine

Those who want to learn the science of weight loss and muscle gain
Course Curriculum
Introduction
Introduction

00:01:00

Roles & Responsibilities Of A Strength Coach

00:02:00

The Major Muscle Groups Explained
Most Important Muscle Groups Overview

00:04:00

The Different Types Of Muscle Fibers

00:03:00

Muscle Agonists & Antagonists

00:02:00

Quadriceps Explained

00:01:00

Hamstrings explained

00:01:00

Calf Muscles Explained

00:01:00

Chest Muscles Explained

00:01:00

Back Muscles Explained

00:02:00

Shoulder Muscles Explained

00:01:00

Biceps Explained

00:01:00

Triceps Explained

00:01:00

Abdominal Muscles Explained

00:01:00

Muscle Growth Fundamentals
Common Muscle Growth Myths Debunked

00:04:00

Muscle Hypertrophy Explained

00:04:00

Progressive Overload

00:03:00

How Much Muscle Can You Gain in A Week/Month/Year

00:03:00

Client Assessment
Client Interview

00:02:00

Estimating 1 Rep Maximum Strength

00:04:00

Workout Design
Workout Design Overview

00:01:00

Adherence

00:04:00

The 4 Most Important Exercises For Beginners

00:03:00

How Many Isolation Exercises Should You Do?

00:02:00

Exercise Order

00:01:00

Volume: How Many Sets & Reps?

00:02:00

Intensity: How Heavy Should You Train?

00:02:00

How Often Should You Train?

00:02:00

The Ideal Rest Periods

00:03:00

Time Under Tension Explained

00:02:00

Sample Workouts
Sample Workouts Intro

00:01:00

How to Design a Beginner Workout

00:09:00

How To Warm Up Before Lifting Weights

00:03:00

3 Day Beginner Routine

00:06:00

4 Day Routine

00:04:00

5 Day Routine

00:02:00

Exercise Videos
Exercise Videos Overview

00:01:00

5 Most Important Aspects Of Correct Lifting Form

00:03:00

Bench Press

00:01:00

Chest Press Machine

00:01:00

Squats

00:01:00

Deadlift

00:01:00

Overhead Press

00:01:00

Dumbbell Overhead Press

00:01:00

Lat Pulldown

00:01:00

Dips

00:01:00

Barbell Row

00:01:00

Barbell Row (Different Grip)

00:01:00

Cable Row

00:01:00

Iso Row Machine

00:01:00

Exercise Videos: Lsolation Exercises
Hammer Curls

00:01:00

Triceps Rope Pushdown

00:01:00

Calf Raise

00:01:00

Shoulder Front Raise

00:01:00

Shoulder Side Raise

00:01:00

Butterfly / Pec Deck

00:01:00

Dumbbell Flyes

00:01:00

Military Press

00:01:00

Pull-Up

00:01:00

Hammer Rope Curls

00:01:00

Triceps Extensions

00:01:00

Setting Up A Bodybuilding Diet
Nutrition Overview

00:01:00

Calories Explained

00:04:00

How to determine your calorie maintenance level (TDEE)

00:03:00

Ideal Protein Intake

00:01:00

Ideal Carb Intake

00:02:00

Ideal Fat Intake

00:01:00

What about the remaining calories

00:02:00

Determining Meal Structure

00:03:00

Quality Protein Foods

00:01:00

Quality Carb Foods

00:01:00

Quality Fat Foods

00:01:00

Adjusting Your Diet For Muscle Gains

00:04:00

Adjusting Your Diet For Weight Loss

00:05:00

The Perfect Pre Workout Meal

00:04:00

The Perfect Post Workout Meal

00:01:00

Supplements
Supplements Overview

00:01:00

Top 3 Beginner Supplements

00:04:00

How To Use Protein Powder

00:06:00

How To Use Creatine

00:04:00

Beta Alanine

00:02:00

BCAAs

00:04:00

Rest & Recovery
Recovery Overview

00:02:00

Post Workout Recovery Routine

00:04:00

How To Break Through A Strength Plateau

00:06:00

How To Deload Correctly

00:04:00

The importance of sleep

00:04:00

6 Tips To Fall Asleep Faster

00:03:00

FAQ & Misceallenaous
Should Men & Women Train Differently?

00:03:00

What Should You Eat Before Bed To Build Muscle?

00:03:00

Does Electric Muscle Stimulation (EMS) Work?

00:02:00

What Should You Train On Your First Day At The Gym?

00:07:00

Refer a Friend
Refer a Friend and Claim One Course for FREE

00:00:00

Exercise Files
Exercise Files

00:00:00